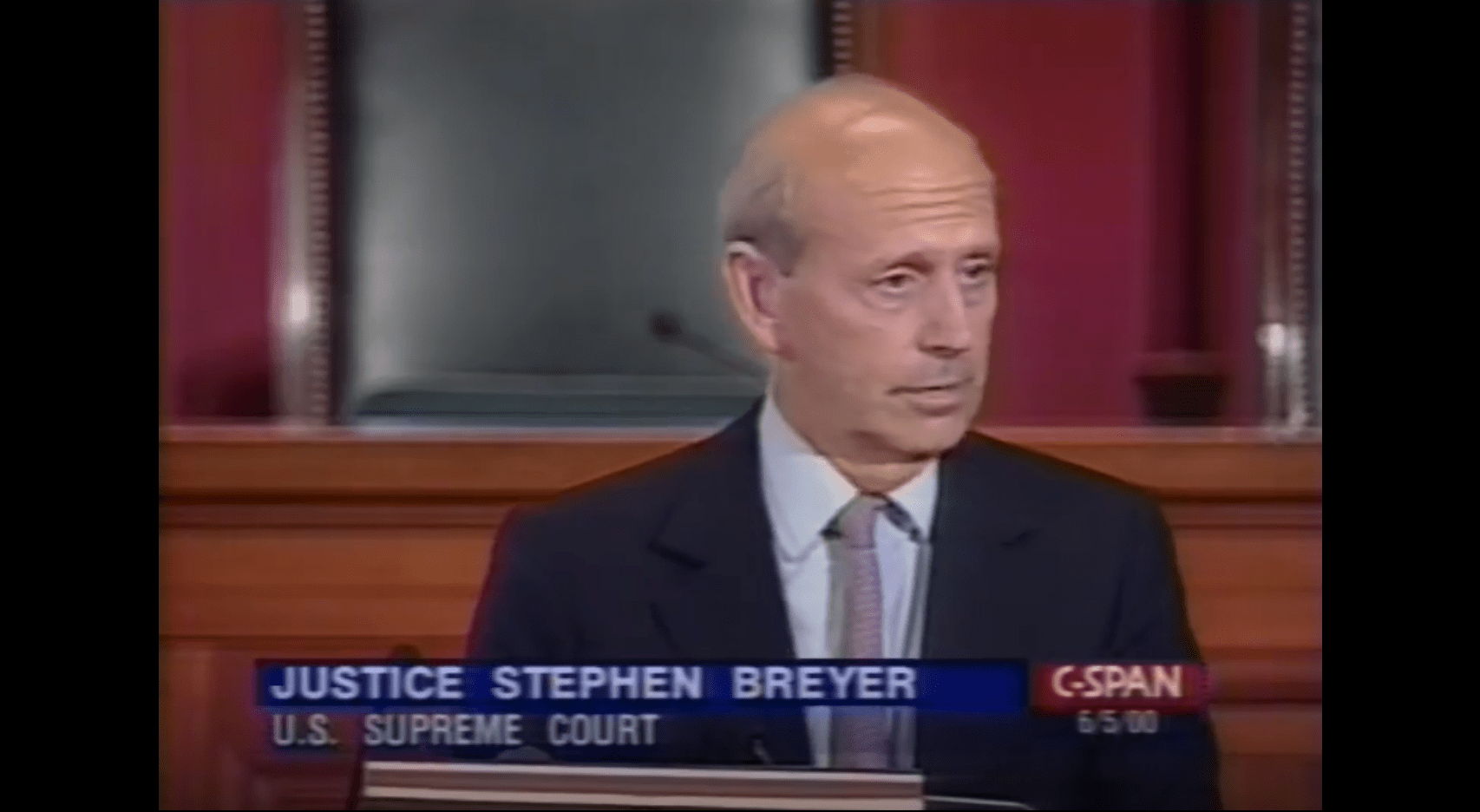 Justice Breyer described two Supreme Court cases brought in the early 1830s in response to efforts by the State of Georgia to remove the Cherokee Nation from its tribal land. The court eventually found that the Cherokee had the right to their land, but political pressures hindered enforcement of the decision.
Finding the Trail of Tears in Missouri
DIGADOHI: Lands, Cherokee, and the Trail of Tears
Teaching the Trail of Tears to the Descendants of Those Who Lived It
New Trail of Tears Sign Dedication at Chickamauga Battlefield
Cherokee Almanac: The End of the Trail
Trail of Tears - Bridges Tavern Site
TN Trail of Tears Symposium~2019
Trail of Tears at The Nantahala
David Hampton - Genealogy
Cherokee Almanac:
Red Clay
NPS Officials discuss plans to form TOTA with Prof. J.B. Tate on the Betty Crane Show-Bartow County, GA- 1991.
Cherokee Nation Communications Officer Kim Maloy and Tribal Councilman Troy Wayne Poteete discuss their work and current topics including the Tomahawk Chop, at Red Top State Park Lodge, Cartersville, GA -The Betty Crane Show.
Rivers, Rails & Roads: Transportation During the Cherokee Removal
Amy Kostine with MTSU Office of Historic Preservation offers a fascinating presentation on the various vessels and vehicles that transported the Cherokee and other Indigenous peoples on the Trail of Tears. Offered as the final installment of the 16th annual Moccasin Bend Lecture Series on November 15, 2021.