National Trail of Tears Assoctiation Reading List for Students and Teachers:
U.S. National Park Service Trail Brochure
U. S National Park Service. TRAIL OF TEARS. U.S. Dept of the Interior. Santa Fe, NM. Current. Comment: Request enough copies for history class. Shipping free. Great overview and background information about the removal with map and photos included.
The Journal of Reverend Daniel S. Butrick
Books: Trail of Tears Assoc. Oklahoma Chapter. CHEROKEE REMOVAL. The Journal of Rev. Daniel S. Butrick. Monograph One. Trail of Tears Association, Oklahoma Chapter. Park Hill, OK. [1998] Comment: This paperback book is available through the National Trail of Tears website gift store. This journal was actually written by Rev. Butrick as he traveled with the Cherokees during the removal.
Hoig, Dr. Stanley. NIGHT OF THE CRUEL MOON. Cherokee Removal and the Trail of Tears. Facts on File, Inc. New York, NY. [1996] Comment: Available through Amazon.com Hard Copies. Used paperback inexpensive. The Library of American Indian History Young Adult Series. Written for these grade levels. Click the following links to purchase on Amazon.
The Legal Ideology of Removal
Garrison, Tim Alan. THE LEGAL IDEOLOGY OF REMOVAL. The Southern Judiciary and the Sovereignty of Native American Nations. University of Georgia Press. Athens and London. [1961] Comment: This book is for accelerated high school students and teachers. It shows how state courts enabled the mass expulsion of Native Americans from their southern homeland in the 1830's. Available for kindle on Amazon.com $15. One paperback copy for $73. Great background source, but a difficult read.
What Does It Mean To Remove A People?
Removal Lesson: AMERICAN INDIAN REMOVAL: What Does It Mean To Remove A People? For full and download click the following link:
About Our Research Advisor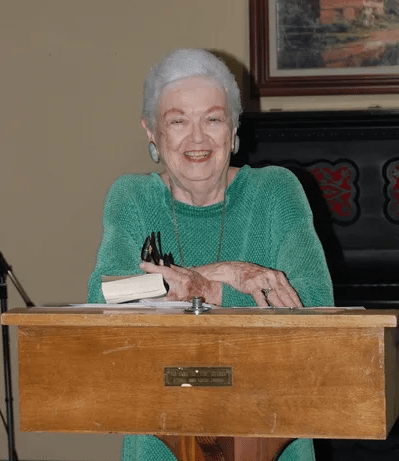 TOTA Student Research Advisor
Mrs. Lowe's credentials:
Retired Teacher , Houston Independent School District, Houston, TX.
Former Student, Northeastern State University, Tahlequah, OK.
Bachelor of Science in Ed. Oklahoma A&M College, Stillwater, OK;
M Ed, Louisiana State University, Baton Rouge, LA.
Past Board Member of the Cherokee National Historical Society
Oklahoma Chapter of the National Trail of Tears Association
The Cherokee Citizen's League of Southeast Texas
Confirmed as a member of the Cherokee Nation registration committee in 2010
Currently serving as American Indian Chair for the Samuel Sorrell Chapter of NSDAR, Houston, TX.
Immediate past President of the Houston Genealogical Forum, 2017.