The 25th Annual National Trail of Tears Conference & Symposium
The 25th Annual National Trail of Tears Conference & Symposium was held from September 19th to the 21st, 2022 in Cherokee North Carolina.  The Conference will be hosted a the Harrah's Cherokee Casino.  This years conference features a wide array of speakers, including: Dr. Brett Riggs, Dr Lance Greene, Dr. Lindsay G. Robertson, Dr. Claudio Saunt, Deborah Kirk, Dale Stewart, Charlie Rhodarmer, Brian Deaton, Dr. Ben Steere and more.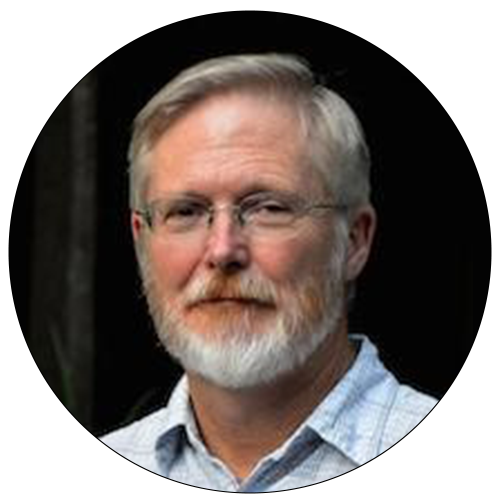 Dr. Brett Riggs
Brett Riggs is Sequoyah Distinguished Professor of Cherokee Studies at Western Carolina University. Prior to joining Western Carolina University, Riggs was a research archaeologist and assistant professor in the Research Laboratories of Archaeology at the University of North Carolina, and previously served as deputy Tribal Historic Preservation Officer and archaeologist for the Eastern Band of Cherokee Indians. Riggs serves on the executive committee of the National Trail of Tears Association, as well as the Native Affairs Liaison Committee of the Southeastern Archaeological Conference. He specializes in the archaeology and ethnohistory of the Cherokee and Catawba peoples, and regularly consults with the Eastern Band of Cherokee Indians, the Cherokee Nation of Oklahoma, and the Catawba Indian Nation to provide technical expertise and educational materials for tribal audiences. His studies of Removal-era Cherokee archaeology and documentary sources have guided the expansion and interpretation of the NPS Trail of Tears National Historic Trail in North Carolina and Tennessee.
..whatever risk they might run, Eastern Cherokee Resistance to the Forced Removal of 1838
As we got clear of the mountain and entered a pleasant valley, we met a Cherokee on horseback, named John Welsh, whom I remembered seeing at the Council. I attempted to get into conversation with him about the affairs transacted there, and the present temper of the Indians, but he was very reserved. I gathered sufficient from him, however, to understand that the Cherokees were determined not to abandon their country, whatever risk they might run.              -George Featherstonhaugh, August 26, 1837
The persistence and success of Eastern Cherokees in their ancient homelands, even in the face of the American government's concerted efforts to dispossess the Cherokee people in 1838, is testament to their carefully crafted, multi-layered programs of resistance to removal. A coalition of Cherokee leaders and their Anglo-American proxies employed subtle legal arguments for state citizenship based on previous treaties, and secured individual removal exemptions through their War Department allies. When those strategies faltered in late summer of 1838, they resorted to coordinated evasion of their military pursuers, a stage of the resistance that culminated in the infamous Tsali affair and concluded with the army abandoning the search for Cherokee fugitives.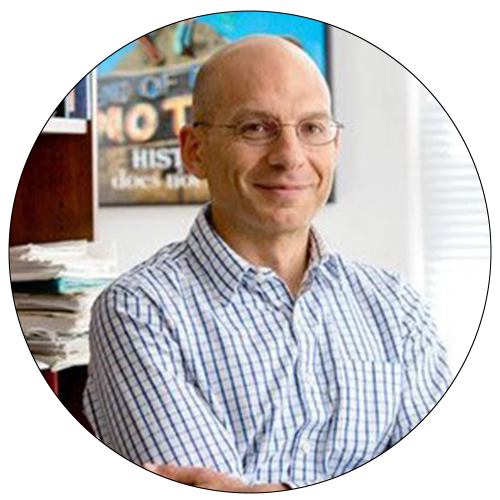 Dr. Claudio Saunt
Claudio Saunt is Richard B. Russell Professor in American History and Co-Director of the Center for Virtual History at the University of Georgia. He is the author of four books, including West of the Revolution (2014), Black, White, and Indian (2005), and A New Order of Things (1999). His most recent book, Unworthy Republic (2020), was awarded the Bancroft Prize and was a finalist for the National Book Award. Praised by Pulitzer Prize-winning historian Elizabeth Fenn as "a much-needed corrective to the American canon," Unworthy Republic reveals how slave owners pushed to make the expulsion of indigenous Americans national policy in the 1830s and describes the chaotic and deadly results of the operation to deport 80,000 men, women, and children from their eastern homelands. Unworthy Republic "manages to do something truly rare," writes Nick Romeo in the Washington Post: "destroy the illusion that history's course is inevitable and recover the reality of the multiple possibilities that confronted contemporaries." Dr. Saunt has also developed several online projects, including the Invasion of America and, with Elizabeth Fenn, Pox Americana. In 2018, he received an NEH Humanities Collections and Reference Resources grant to produce an online, interactive time-lapse map of the African, Native, and European populations in North America between 1500 and 1800.
"White Supremacy and Indian Removal":
Why the United States Dispossessed the Cherokees in the Age of Andrew Jackson
Drawing on his award-winning book Unworthy Republic, Claudio Saunt will explore how and why the United States drove Native Americans from their eastern homelands in the 1830s. Dr. Saunt will discuss the political and economic forces behind the passage of the "Indian Removal Act" in 1830 and investigate why the United States and Georgia persisted in their efforts to expel Cherokees, even after white Americans had taken most of the South.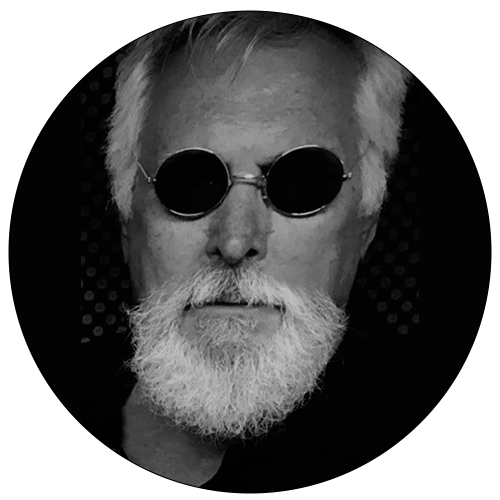 Dale Stewart
Solo explorer, naturalist, folklorist, natural sound recorder, and award-winning media host who still seeks that next great adventure.
Dale started dreaming of exploring the world and the culture of people very early in life. His motivation for these journeys is pretty simple – an insatiable curiosity about culture, coupled with an almost obsessive desire to seek out their stories.
In the summer of 2012, he undertook the challenge of paddling and re- tracing the Water Route of The Trail of Tears. Dale chose this in remembrance of and to draw attention to the many thousands of men, women, and children of the Cherokee, Choctaw, Chickasaw, Creek and Seminole forced from their homelands and moved west of the Mississippi River to the Oklahoma Territory. He used this journey to educate not only about the little known 'Water Route,' but also, he wanted the truth of the story to never be forgotten. Dale started his paddle journey at Ross's Landing in Chattanooga, Tennessee. He paddled the Tennessee river north to the Ohio river. He then paddled the Ohio west to the Mississippi River. His journey then turned south on the Mighty Mississippi, before taking the Arkansas river northwest to Oklahoma. He ended this epic paddle on the bank of the Grand river at Fort Gibson, Oklahoma. This historic journey covered some 1400 river miles and was accomplished by Dale in 63 days.
Stories preserve culture and pass on cultural knowledge from one generation to another. In essence stories keep cultures and their history alive. Stories provide a timeless link to traditions, legends, myths, and archetypes. But they also connect us to the universal truths about ourselves and our world.
Dale's various radio, television and film appearances explore a wide range of stories, and performances that function to entertain as well as educate. As the way of life of any given group, culture is a powerful force that shapes and defines people's ways of seeing the world. Anywhere where a group of people interact and share the same language (including jargon and slang), values, norms, symbols, interests, etc., we can identify their group as one culture, or society.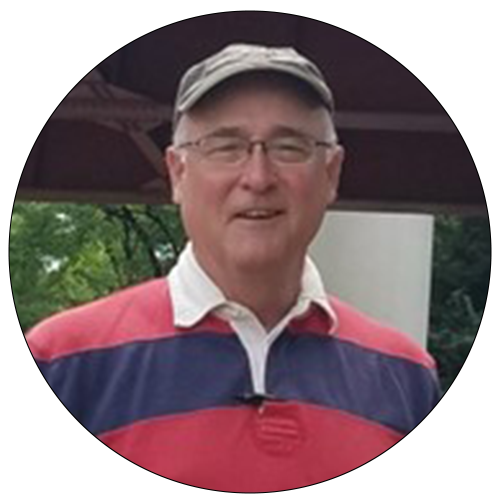 Charlie Rhodarmer
Charlie Rhodarmer began his employment with the Sequoyah Birthplace Museum in July 2000. He began working in museums in 1987 at the Mountain Heritage Center at Western Carolina University in Cullowhee where he was attending college.
After graduating from Western, Charlie worked at the Scottish Tartans Museum in Highlands, North Carolina. During that time, he traveled to Scotland to conduct research and assisted at the museum in Scotland. In 1992 Charlie had the opportunity to join the JFK Special Warfare Museum at Fort Bragg in Fayetteville, N.C.
In 1994 the Scottish Tartans Museum decided to relocate to Franklin, NC, and offered Charlie the chance to set up the new museum. This involved living in Scotland while conducting research and working with the museum there to develop new displays. As well as being curator of the Scottish Tartans Museum, Charlie was later promoted to director.
In the fall of 1996 Charlie began working as a district executive for the Daniel Boone Council. Wanting to return to the museum field, Charlie accepted the job of curator at the National Scouting Museum in Murray, Kentucky in 1998. Working at the Scouting Museum gave Charlie the chance to work with a collection of 47 original Norman Rockwell paintings. In the spring of 2000, the Scouting Museum announced it would be closing and relocating. Charlie started working at the Sequoyah Birthplace Museum in Vonore, TN in July of that year.
Charlie was raised in Haywood County, N.C., and graduated from Pisgah High School, and served in the 82nd Airborne Division. He received an associate degree in criminal justice from Haywood County Community College and a Bachelor of Science from Western Carolina University. He is an Eagle Scout. Since the age of 15, Charlie has been an active military living historian/re-enactor in different time periods from the 1700s to the 1940s.
Cherokee Syllabary Bicentennial
Charlie will talk about the syllabary and the bicentennial of Sequoyah finishing after 12 years of work. He wil
l cover some of the projects the Sequoyah Birthplace Museum has done, including starting the blacksmith shop, as well as the Union Acorn printing press at New Echota and the syllabary that was developed for the printing press. He will also talk about the 1833 Otis Tuft's Acorn printing press that museum staff are using to reproduce the bicentennial syllabary.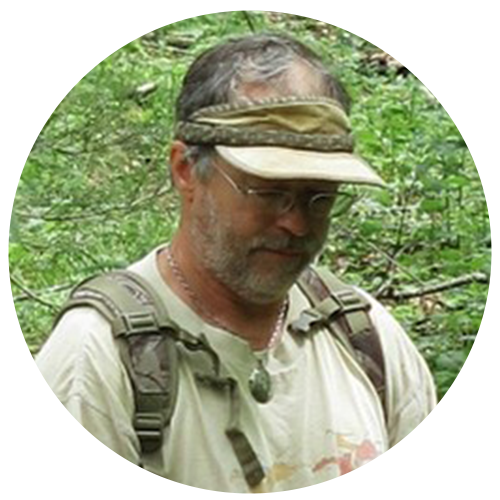 Lamar Marshall
Lamar Marshall is Research Director for Southeast Heritage. He founded the non-profit conservation organization Wild South. His background includes 24 years in industrial engineering, land surveying, and plat production, and over 40 years mapping Southeastern Indian trails including Trail of Tears routes. Marshall worked closely with the Tribal Historic Preservation Office (THPO) and the Cherokee Preservation Foundation for about 10 years gathering rare archives, maps, and surveys documenting historic trails. He is a founding participant with the current Nikwasi Initiative.
The Trail of Tears through the Raven Creek Settlement, aka Needmore, Little Tennessee River
The earliest historic maps document a principal Cherokee trail from Clayton, Georgia through Rabun Gap and following northward along one or both sides of the Little Tennessee River. This valley was the location of the Cherokee Middle Towns. East of the junction of the Little Tennessee, Nantahala, and Tuckasegee Rivers, lay the Cherokee Out Towns. This trail and its collateral shortcuts historically connected the Middle and Out Towns. After the valley was settled by whites after the 1817-1819 treaties, the old trail had been modified and widened for wagon traffic between Bryson City and Franklin. In 1838, this road was used to transport Cherokees from Fort Lindsay (modern Almond, NC) to Camp Dudley, which was located at or near Franklin, NC.
The ten-mile section of river trail between the thriving cluster of Middle Towns (Nikwasi, Watauga, Iotla, Burningtown, and Cowee) and a small, disjunct town called Alijoy, located about ten miles downstream, was historically remote and marginal. Brush Creek was originally called Raven Creek and a small Cherokee settlement located there was destroyed by the British Army in 1761.
It was sometime before 1827 that John Welch, Irad Hightower, and a handful of other white families migrated in the vicinity of the mouth of Wiggins Creek on the trail that crossed the dividing ridge to the Nantahala River settlements around Wesser. For a short time in history, the John Welch farm and surrounding community might well be likened to a modern country crossroads with a store and service station between towns.
The early twentieth-century community of Needmore grew up and faded away. Only a few ruins, rocks and obscure graves remain on the public lands that serve to preserve the last entrenched segments of the old trail.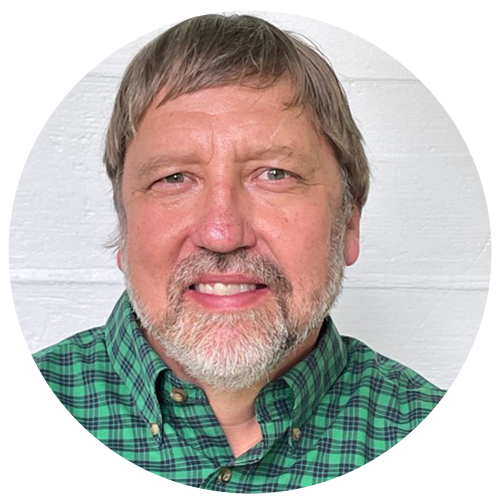 Dr. Bill Jurgelski
Bill Jurgelski is a native North Carolinian. He currently resides in South Carolina, where he is employed by the South Carolina Department of Transportation as an archaeologist and NEPA (National Environmental Policy Act) coordinator. He holds degrees from the University of North Carolina, the University of Arkansas, and the University of Georgia. The display he created is based on his Ph.D. dissertation research at the University of Georgia, which focused on the Treaty of 1819 and its impact on the Cherokee in western North Carolina.
"To Hold Your Land Separate Among Yourselves":
Reservations, Removal, and the Treaty of 1819 in Western North Carolina
This display is about the Treaty of February 27, 1819 between the Cherokee Indians and the United States. Under the terms of the Treaty the Cherokee ceded approximately six thousand square miles of land east of the Mississippi to the United States in exchange for land in Arkansas. This included some 680,000 acres in western North Carolina. Cherokees living on the ceded lands were given an option of taking 640-acre individual reservations in lieu of leaving their homes, but due to errors in the execution of the Treaty and hostility by frontier whites the reservations could not be sustained. The failure of the reservation clause in the Treaty of 1819 was among the reasons a similar clause was not included in the subsequent Treaty of New Echota, the Cherokee removal treaty.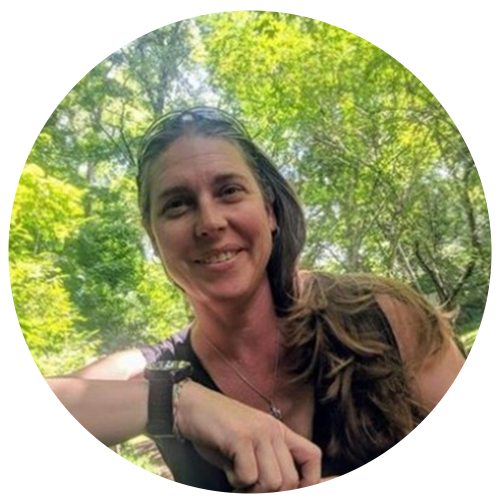 Jill Jensen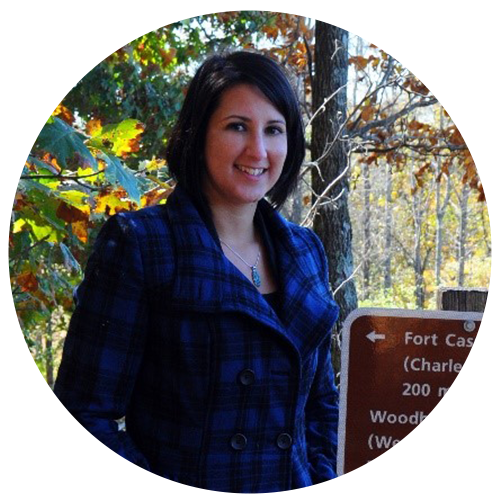 Amy M. Kostine
Jill Jensen is the Lead Planner for the National Park Service (NPS) National Trails office in Santa Fe, NM.  The National Trails office administers nine National Historic Trails spanning more than 25,000 miles across 24 states.  She has a BS in Anthropology from Utah State University and a MA in Anthropology from Sacramento State University.  She has worked in federal service for over 16 years as an archaeologist and planner for the US Forest Service, the Bureau of Land Management, the Department of Energy, and the National Park Service.  The Planning program for the National Trails provides leadership for feasibility studies, the High Potential Sites and Segments protocol, and strategic plans.
Amy M. Kostine is the National Trails Program Coordinator/Historian for the Center for Historic Preservation at Middle Tennessee State University. Throughout her 10 years in this position, she has overseen a variety of projects, many done in partnership with the National Trails office of the National Park Service, focusing on the preservation and interpretation of the Trail of Tears National Historic Trail. She received her A.S. in photography from Onondaga Community College, B.A. in history from Le Moyne College, and M.A. in history with an emphasis in public history and historic preservation from Middle Tennessee State University.  
NPS National Trails High Potential Historic Sites and High Potential Route Segments Protocol
The National Trails office is developing a protocol for identifying and documenting High Potential Sites and Segments (HPSS). The current list of HPSS resources for the Trail of Tears National Historic Trail doesn't capture all of the high potential resources along the trail, and it's difficult to discern why some sites and segments are considered High Potential while others are not. Using the protocol in development by the National Trails office, Middle Tennessee State University and National Trails will document and evaluate up to 30 sites along or associated with TRTE throughout Tennessee and Kentucky. During the fieldwork phase MTSU will engage local trail partners in the site evaluation process.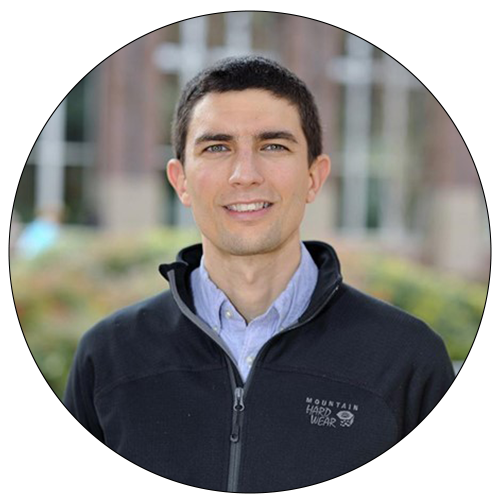 Dr. Ben Steere
Dr. Ben Steere is the director of the Cherokee Studies program and associate professor of anthropology at Western Carolina University. Dr. Steere has worked on a collaborative study of ancestral Cherokee mound and town sites with the Tribal Historic Preservation Office of the Eastern Band of Cherokee Indians (EBCI THPO) since 2011. He is the author of The Archaeology of Houses and Households in the Native Southeast (University of Alabama Press) and the recipient of the 2016 Principal Chief Leon D. Jones Award for Archaeological Excellence, presented by the EBCI THPO.
Cherokee Architecture: New Insights from Cultural Resource Management Archaeology in Southwestern North Carolina
Over the last 20 years, archaeologists working in western North Carolina in close collaboration with the Tribal Historic Preservation Office of the Eastern Band of Cherokee Indians have carried out large-scale excavations that have uncovered the well-preserved post patterns of hundreds of ancestral Cherokee houses dating from approximately AD 500 to 1775 in southwestern North Carolina. This new architectural dataset has the potential to improve our understanding of daily life in ancestral Cherokee communities. How did house construction change over time, and what can these changes tell us about Cherokee families and their relationships within and between communities? In this paper I compare hundreds of houses from several large archaeological sites on the Qualla Boundary and surrounding counties and discuss patterns of change and continuity in house construction and community layout.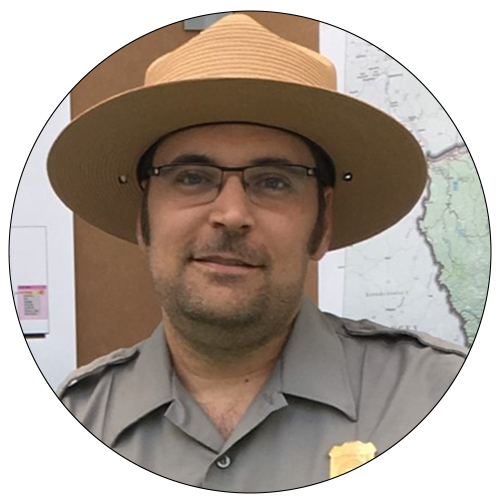 Brian Deaton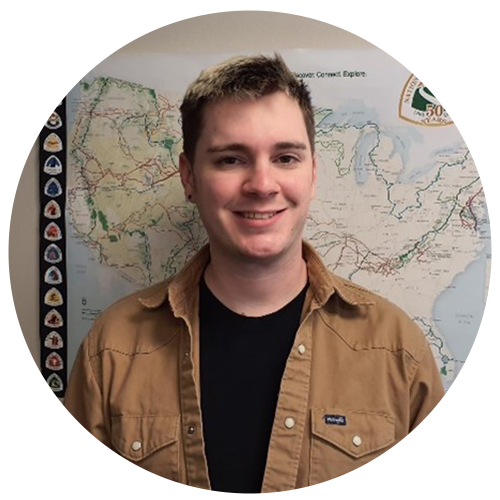 Chad Ennis
Brian Deaton is the lead Geographic Information Systems (GIS) Specialist for the National Park Service (NPS) National Trails (NTIR) office in Santa Fe, NM. The National Trails administers nine National Historic Trails spanning more than 25,000 miles across 24 states. He has a BA in Anthropology from the University of Georgia and a MS in Geography from the University of New Mexico. He has worked in federal service for more than 10 years as a GIS specialist and archaeologist for the National Park Service and the Bureau of Land Management.
Chad Ennis is a GIS Specialist with the National Park Service National Trails office in Salt Lake City, Utah. He has a BS in Geography from Frostburg State University in Maryland. He has worked in the federal government for four years, starting as a Land Law Examiner with the Bureau of Land Management in 2018 and now with the NPS beginning in January 2022. The GIS program for the National Trails provides spatial data management, analysis, creation, mapping application development, and field collection technical expertise to internal staff and various external partners.
NPS National Trails Wayside/Sign Inventory
There is an exciting new opportunity for association members to contribute to the mapping of signs and waysides for the Trail of Tears National Historic Trail (NHT) through the use of the National Park Service – National Trails Wayside/Sign Inventory (NHT Asset Inventory) mobile application. The workshop session will cover how to get a partner account, download the application/inventory survey, and use the application to record Trail of Tears NHT waysides, directional signage, facility exhibits, or other signs displaying the NHT logo.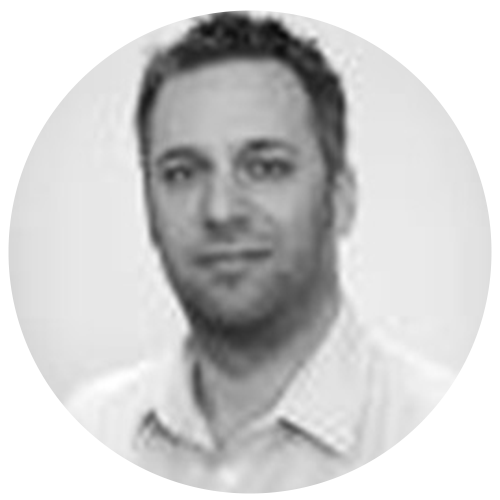 Dr. Christopher D. Haveman
Christopher D. Haveman is the author of Rivers of Sand: Creek Indian Emigration, Relocation, and Ethnic
Cleansing in the American South, and Bending Their Way Onward: Creek Indian Removal in Documents. He is associate professor of History at the University of West Alabama.
"The feet of our old people bled, our young children cried, and our horses died by the way:" The Removal of the Muscogee People to Present-day Oklahoma
Between 1827 and 1837 approximately 23,000 Muscogees emigrated, or were removed, to the West. Christopher Haveman discusses the theft of the Muscogee's Alabama and Georgia lands, and the hardships the people faced on the home front and during the journey west.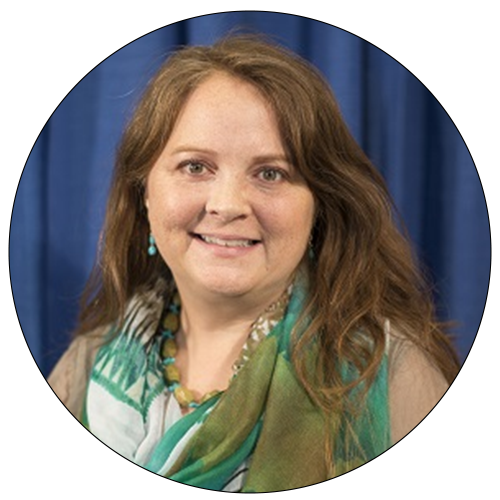 Deborah Kirk
Deborah Kirk is a citizen of the Cherokee Nation and a PhD Candidate in Geography at Eberly College of Arts and Sciences, West Virginia University. Deborah's research interests lie at the intersection of Indigenous historical geographies, Indigenous methodologies, deep mapping, geospatial and geovirtual technologies, experiential/immersive geographies, and geovisualization.
The Act of Remembering: A Deep Map of Cherokee Forced Removal
In this presentation, Deborah will begin with the importance of the act of remembering, explain the concepts of deep mapping, demonstrate a deep map of the Cherokee forced removal that focuses on the Hildebrand detachment through Tennessee, and invite participation in furthering this "never ending conversation."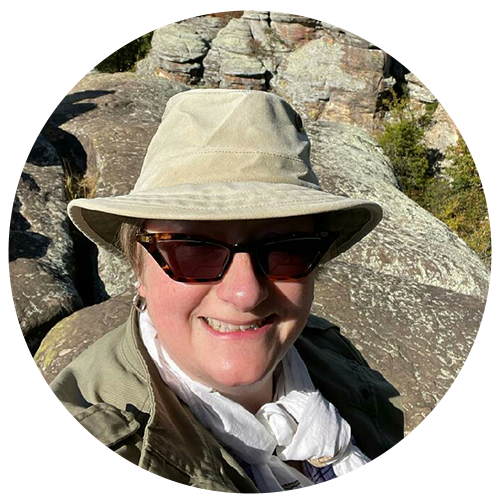 Dr. Danielle Shelton
Dr. Danielle Shelton is the Heritage Program Manager for the Cherokee National Forest where she works on various historic preservation projects including the Trail of Tears remediation and Fort Armistead. She earned a PhD in Public History at Middle Tennessee State University (MTSU). She earned her Bachelor's degree in History from the University of Maryland University College while stationed in Europe as a member of the US Air Force and her Master's in History from the University of Arkansas. Dr. Shelton is also the current vice president for the Tennessee Trail of Tears Association.
A Tale of Two Removal Forts: Fort Armistead & Fort Red Clay
During the summer of 1838, the U.S. Army used a network of forts to detain Cherokee, Creek, and their enslaved people of African descent prior to their removal west. Dr. Danielle Shelton, Heritage Program Manager at the Cherokee National Forest, will explore the history and archaeology of two of these forts, Fort Armistead and Fort Red Clay.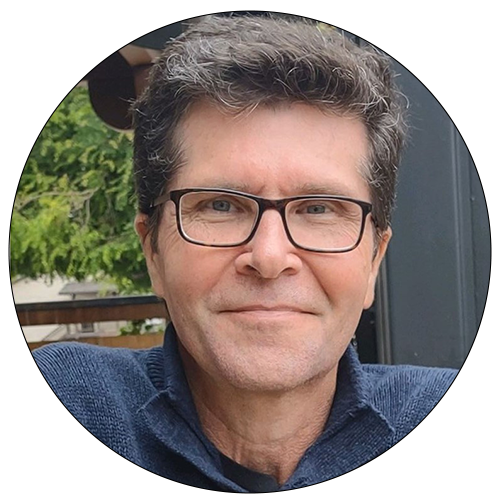 Dr. Lance Greene
Lance Greene is a Professor of Anthropology at Wright State University. He received his PhD from the University of North Carolina at Chapel Hill. He is an historical archaeologist who specializes in Native American archaeology and history of the late eighteenth and nineteenth centuries. Much of Dr. Greene's research has focused on the Cherokee Trail of Tears in North Carolina and how Cherokees found ways to evade deportation and maintain their communities. He is also doing research on Piqua, a late-18th century Shawnee town in southern Ohio. His research has been published in numerous journals and anthologies, and his book, Their Determination to Remain, was published earlier this year by University of Alabama Press.
"Their Determination to Remain":
A Cherokee Community's Resistance to the Trail of Tears in North Carolina
Countless examples of Native American resistance to forced migration during the Removal-era of the 1830s, important events in American history, have yet to be told. The evasion of deportation by several hundred Cherokees in North Carolina in 1838 is an extraordinary episode of resistance. Hiding in the mountains, they outlasted the US Army, although suffering incalculable loss. After the army left the region, around 100 of these people established Welch's Town along the Valley River. There they maintained a traditional community for almost 15 years, until federal pressure to move westward had subsided. Historic documents and material culture from archaeological excavations are used to tell the story of the Welch's Town Cherokee.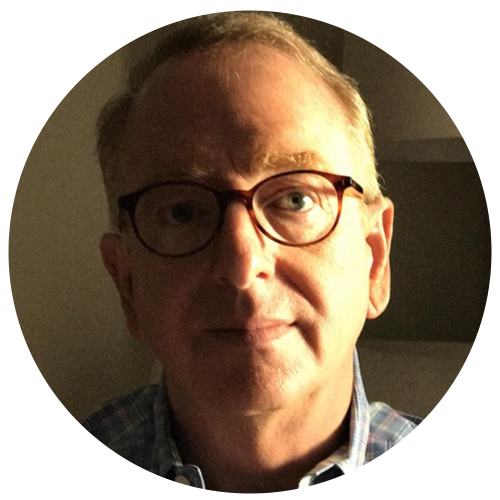 Michael Wren
Michael Wren is a native of Tucson Arizona but grew up in north Alabama. He is a graduate of Auburn University. Mike recently retired from a multi-national company providing tax-leveraged financing for Fortune 500 companies. He and his wife, Elise, have three adult children and two amazing grandchildren. Mike has a lifelong passion for history and has been an active independent researcher for most of his adult life. He has been a committed member of the Trail of Tears Association for many years. Mike currently serves as Chair of Research for the Association.
Identifying the exact location of a Roundup Fort used during the Removal is sometimes easy. However, that is usually not the case. When the Fort was in a County which lost all of its early records in numerous fires the challenge is more than formidable. Exhaustively looking for evidence in every imaginable category and in many unimagined places, is not quick and it is not simplistic. Building a team with the right combination of complementary skills, comradery and mutual encouragement is the basis for successful research. Diligence and persistence will pay off when you least expect it. Not only can you find a missing fort, you end up with a holistic picture of a Removal Fort that was hiding in plain sight.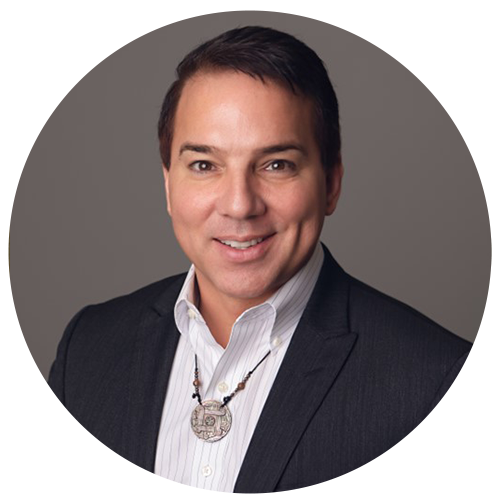 EBCI Principal Chief Richard G. Sneed
Richard G. Sneed life's work has been one of public service advocating for youth, community building, and cultural preservation.
The son of a businessman and former councilmember, he knows that hard work and a community-centered focus enable collective opportunity. In this vein, he has worked throughout his career to ensure that Cherokee people have equitable access to quality education and can put these skills to work in a community they can be proud of.
Having grown up in Wolftown, on the Qualla Boundary, he values being rooted in a community that honors family, culture, and progressive thinking. After graduating from Cherokee High School in 1986, Richard Sneed served in the United States Marine Corp for four years. His beloved wife Colene is a citizen of the United Keetowah Band of Cherokee Indians. He is the father of five children, Breanna, Richie, Mattilynn, Katrina and Samuel. Sneed earned his degree from Universal Technical College in Phoenix, AZ, and holds a North Carolina Teaching License in Industrial Arts.
While pastoring the Christ Fellowship Church of Cherokee for fourteen years, Sneed also taught vocational education at Cherokee Central Schools for twelve of those years. Whether teaching students to rebuild an engine, or counseling them through fiscally responsible financial planning, his excellence in the classroom earned him recognition as the National Classroom Teacher of the Year by the National Indian Education Association in 2013. He continues to be a highly sought-after motivational speaker, focusing on youth leadership and empowerment.
In 2015, Sneed was called to formalize his commitment to public service and was elected Vice Chief of the Eastern Band of Cherokee Indians (EBCI). On May 25, 2017, he was officially sworn in as Principal Chief of the Eastern Band and subsequently re-elected as Principal Chief on September 5th, 2019.
Since taking office, Chief Sneed's administration has been dedicated to exercising the EBCI's sovereignty, including growing relationships and partnerships, in part, through his service to the WCU Cherokee Center Advisory Board, United South and Eastern Tribes (USET), and the Cherokee Preservation Foundation Board of Directors. Chief Sneed has also recently been elected as the Vice-Chairman of the Center for Disease Control's Tribal Advisory Committee.
During his time in office, Chief Sneed has successfully passed legislation that enhanced transparency, accountability, and economic opportunities for the EBCI. He believes in the unrestricted potential of the Eastern Band and its ability to sustainably meet the needs of its people. By investing in a long-range vision that responsibly balances resources with the needs of the Cherokee people, Principal Chief Richard Sneed is committed to ensuring that the Eastern Band of Cherokee Indians continues to thrive for generations to come.